July 19, 2016. Investment Opportunities in Paraguay
Back to Events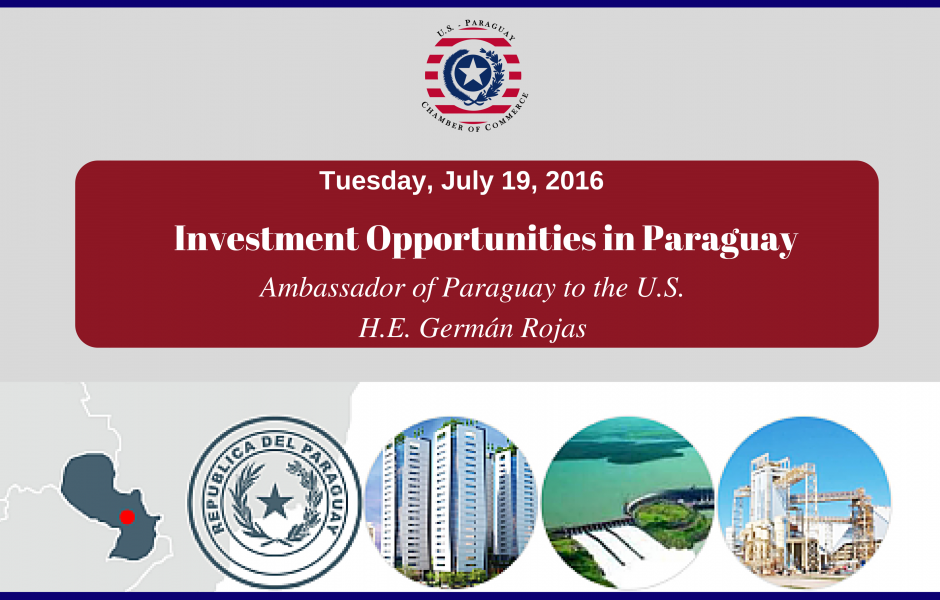 Investment Opportunities in

Paraguay
H.E. Germán Rojas
Ambassador
of
Paraguay
to the United States
Before his post,
Ambassador
Rojas served in the 
Paraguayan
public sector as the 
Minister of Finance 
from 2013 to 2014, as 
President of the Central Bank of

Paraguay
 from 2007 to 2008, and as 
Chairman of the National Development Bank
 between 2003 and 2007. In the private sector,
Ambassador
Rojas has been Vice President of Sudameris Bank and Assistant to the President of Abbeyfield Group (Irish investor group).
Ambassasor Rojas has a Bachelors degree in Business Administration and Accounting from Catholic University Nuestra Señora de la Asunción and a specialization in Economics of Developing Countries from the University Erlangen-Nuremberg.
 We thank our host:
767 Fifth Avenue, 15th Floor
(Between 58th & 59th Streets)
New York, NY 10153
---
With the permission of the Ambassador below is a link to his presentation about Investment Opportunities in Paraguay: