Juan Ernesto Snead, Board Member; Gloria McCall, Chamber Vice President; Maris Llorens, Board Member; Jorge Usandivaras, Chamber President
Thursday, September 15, 2016
Founding Members of the United States – Paraguay Chamber of Commerce gathered for a cocktail reception in Asunción to honor new Founding Member Ms. Maris Llorens, President of Viradolce S.A. and new Board Member of the Chamber. The Chamber acknowledges and thanks for the sponsorship of this event to Mr. Faisal Hammoud, Ms. Gloria McCall and Mr. Juan Ernesto Snead Snead.
Some photos from the event: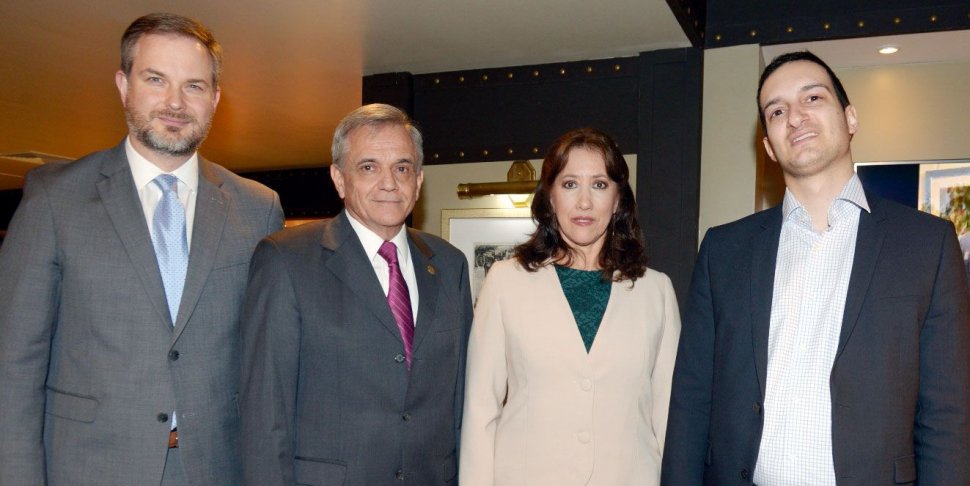 Martin Peters, Sustaining Founding Member Alpax; Luis Enrique Villasanti, Founding Member Asociación Rural del Paraguay; Clara and William Hammoud, Representatives from Monalisa.

Agustin Magallanes, Representative from ContiParaguay; Hugo Idoyaga; Felino Amarilla; José Maria Bogado.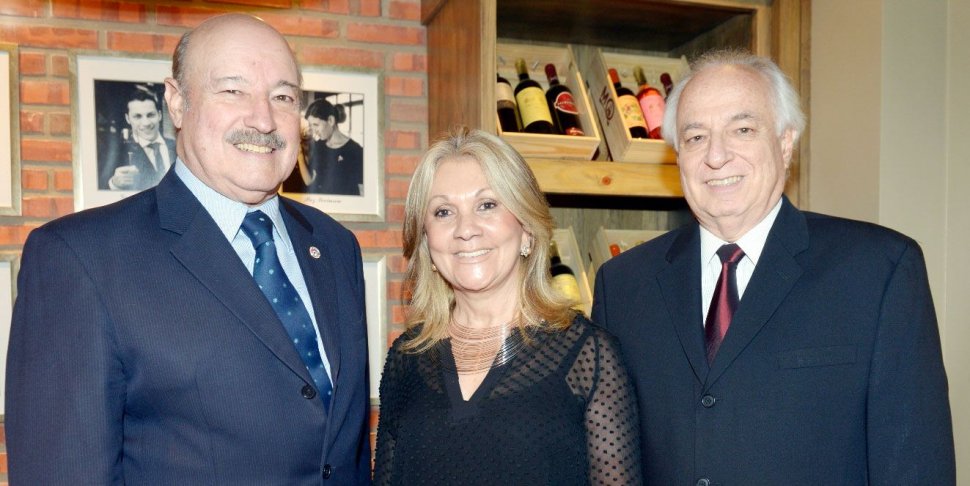 Daniel Elicetche, President of AmCham Paraguay; Martha Narvaja; Oscar Mersan, Board Member.
The event was covered by the Paraguayan press: